Abjayon - Your Trusted Digital Engineering Partner
Bridging the Gap Between Technology & Business
Digital Services & Solutions for Clients in every Industry
Transforming Brands Worldwide with Digital Innovation
End-to-End Solutions for Businesses that mean Business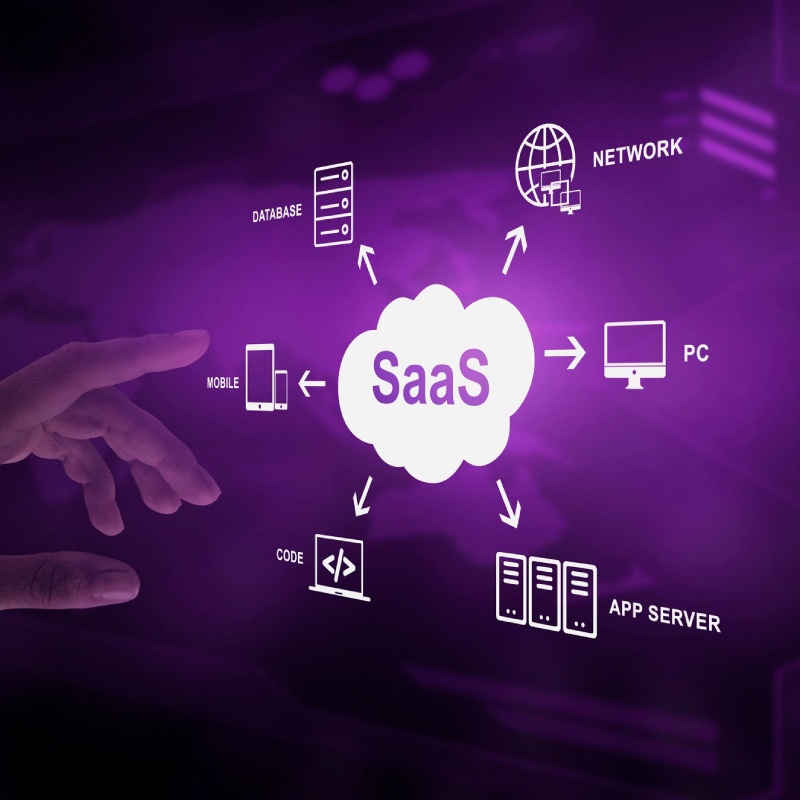 Looking for ways to take your enterprise to the next level in the digital realm? Look no further than Abjayon, your one-stop destination for all your Digital Engineering business needs. We specialize in providing top-of-the-line advisory and implementation engineering services to help you develop digital strategies to transform your business. Our trademark holistic engineering approach can integrate new-age technologies into your existing systems and workflows, creating a seamless, efficient digital ecosystem.
Our comprehensive suite of digital products and services will help you manage requirements, quality, compliance, change, configuration, project planning, and tracking. From ideation to deployment, we deliver end-to-end support with our advanced product lifecycle management (PLM) and application lifecycle management (ALM) solutions.
At Abjayon, we adopt a quality-first approach across our services to guarantee tangible business value with your IT investments. Our cloud optimization services, customized data analytics solutions, cutting-edge AI/ML innovations, sophisticated cybersecurity options, DevOps methodologies and managed services are accompanied by 24/7 support and maintenance, ensuring your technology is always up-to-date and functioning at its best. Contact us today to learn more about how we can help your business thrive
Digital Engineering Solutions by Abjayon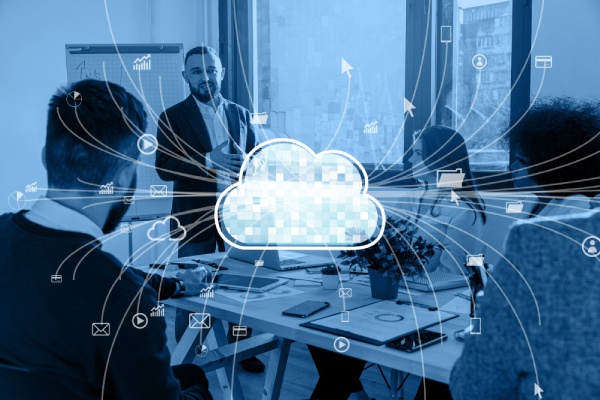 Enterprise Architecture (EA)
With the rapid pace of technological change, it is essential for businesses to have a clear and comprehensive understanding of their technology landscape. Abjayon's Enterprise Architecture services typically involve an in-depth analysis of your current technology tools across hardware, software, and networking systems to identify areas of improvement, potential risks, opportunities for cost savings and process optimizations. The end result is a comprehensive blueprint of your enterprise's IT infrastructure and systems along with the inter-relationships and dependencies between various components to allow you to make informed decisions about your technology priorities and investments. By partnering with Abjayon, organizations can ensure that they have a strong roadmap outlining a distinct path towards achieving their digital transformation goals to stay ahead of the curve.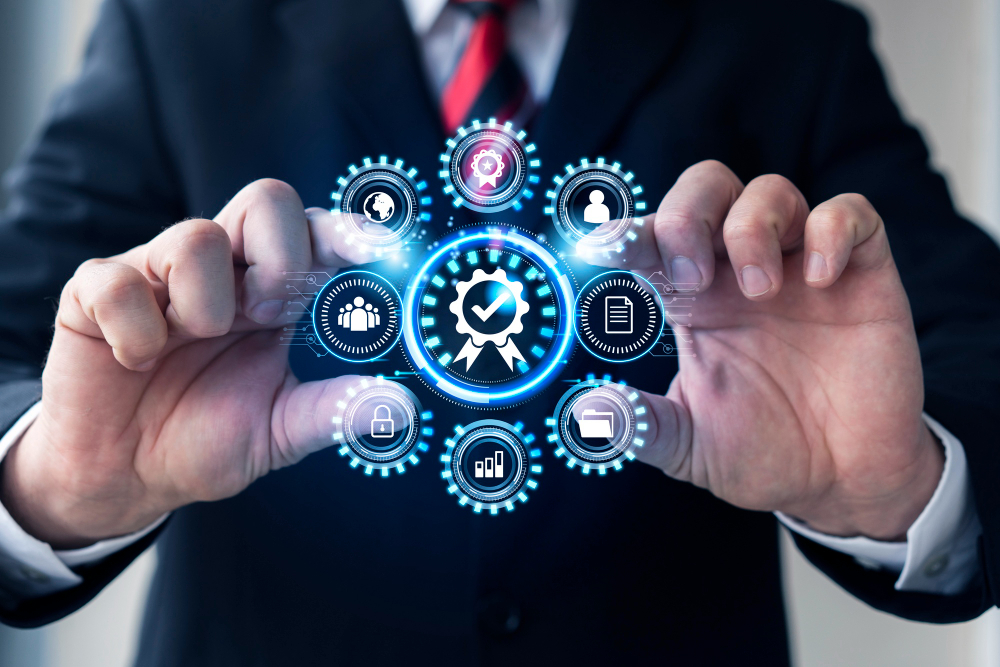 Abjayon offers comprehensive Software Product Engineering services to help businesses bring innovative products to market faster and more efficiently. Whether you are looking to develop a new product or optimize an existing one, our team works closely with you to understand your business needs and create a customized solution. We leverage our deep expertise in the latest technologies and best practices to ensure that your products are not only functional but also scalable and compliant with industry standards. Our product life cycle management circumnavigates ideation, design, development, deployment, product support and maintenance. Contact us today to learn more about how we can help you accelerate your product development and bring your ideas to life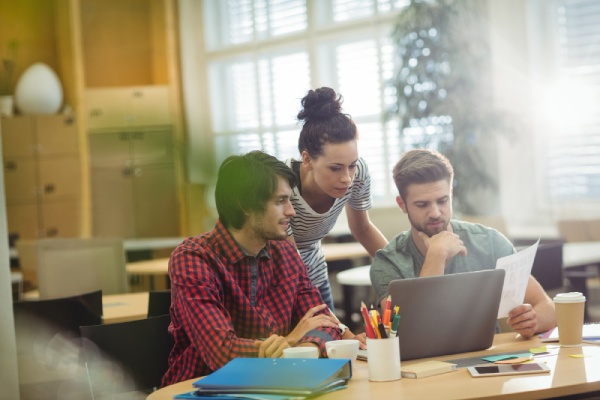 The future is digital and businesses need to exist in a software-driven world. Abjayon offers enterprise grade smart solutions to help businesses evolve with intuitive technologies such as the Internet of Things (IoT), Artificial Intelligence, Data Analytics, Machine Learning and more. With a number of accreditations under our belt, our expertise includes API and systems integrations, cloud enablement, custom web portals, automation, protecting enterprise data, predictive analytics, legacy modernization, infrastructure upgrades, Customer Relationship Management systems (CRMs), advanced cybersecurity and many more areas. Read about the brands we have transformed to understand how Abjayon has helped enterprises deploy next-generation software solutions in demanding settings with unwavering consistency and a bullet-proof performance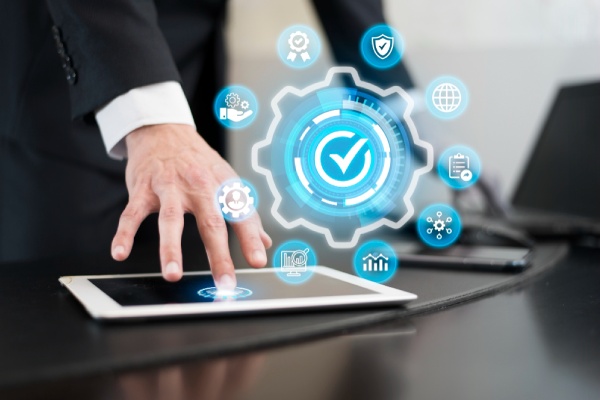 Abjayon understands the hardships enterprise clients face which is why you can be assured of tangible results when you tap into our outsourced engineering services. We provide full-time developers and engineers for businesses that are in a growth phase and require additional staff, but are unsure of the exact number or duration required. Our services entail outsourcing a part or the whole of engineering or development operations. We offer specialist resources which means you can access a team of highly skilled professionals to help build and scale up on a month-to-month basis. Our dedicated team operates globally and has a valuable pool of experience across different sectors to provide you the support and expertise needed on-site or through an offshore location. Connect with us today to find a solution that is right for your business.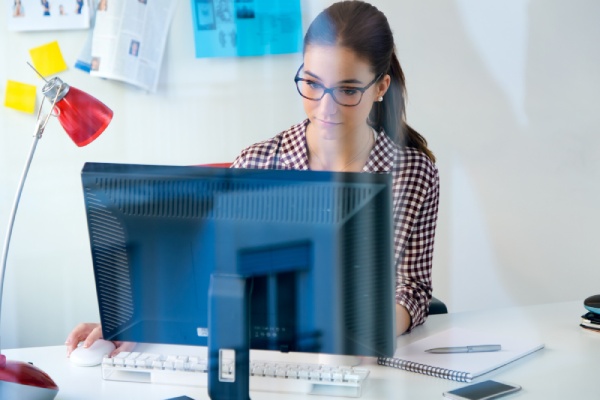 With over 20+ years of experience, Abjayon promises to deliver high quality software for your business whilst meeting challenging deadlines of frequent releases. Abjayon can expertly manage all aspects of an efficient Testing and Quality Assurance process to ensure that your software meets industry standards and is secure against potential threats. This includes establishing the appropriate procedures, constructing an internal testing environment and undertaking ongoing testing throughout the entire application's lifecycle. Our advanced technologies, robust security policies and testing experts will undertake a wide range of manual and automated processes, including testing during software development and testing during software evolution. With an integrated approach to testing and development activities, we help mitigate your business risks by accelerating automated testing programs to shift the focus earlier in the development process and achieve desired outcomes.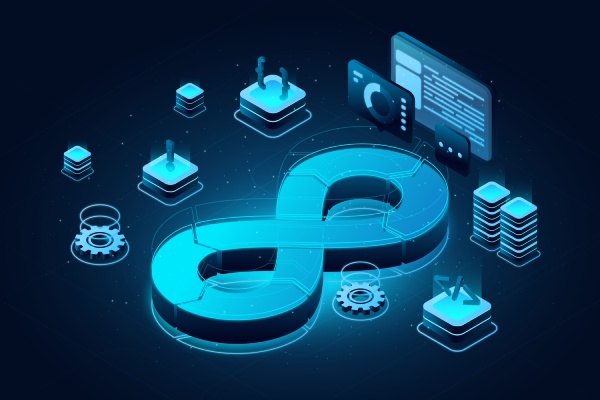 Abjayon recognises that each project is unique and offers a diverse range of DevOps services to help enterprise clients achieve their software development goals. Our continuous integration and deployment services streamline the development process for faster time-to-market. Our automation services are designed to take care of repetitive tasks, reduce the risk of human error and free developers to focus on more complex tasks. Our monitoring services proactively identify and address issues for our clients before they become major problems, ensuring that their software applications are running smoothly at all times. And our testing services cover functional, performance, and security. See examples of our outstanding work to understand how our expertise in CI/CD Pipeline bridges the gap between development and operations, delivering continuous development, integration, testing and deployment.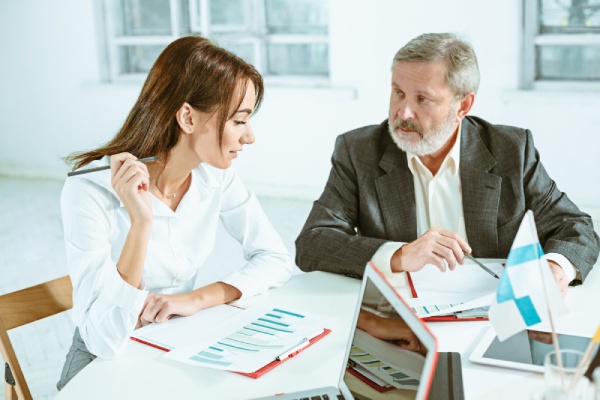 Product Advisory & Consulting
Abjayon's Advisory and Consulting services help businesses leverage top-tier tech and modernize their software, implement cloud, big data solutions, IoT, AI strategies and more. Abjayon's extensive expertise encompass a wide range of areas, including product strategy, user experience design, technology selection and enterprise architecture. When brainstorming new products, our team of UX/UI specialists, product development experts and technology consultants work alongside businesses to define the 'What' and the 'Why' and take into account all significant usability factors. Abjayon's technology veterans have been integral to core R & D teams within top global tech companies and by partnering with us, businesses benefit from extensive knowledge and experience in the digital space with a steadfast growth assurance through innovative products and services.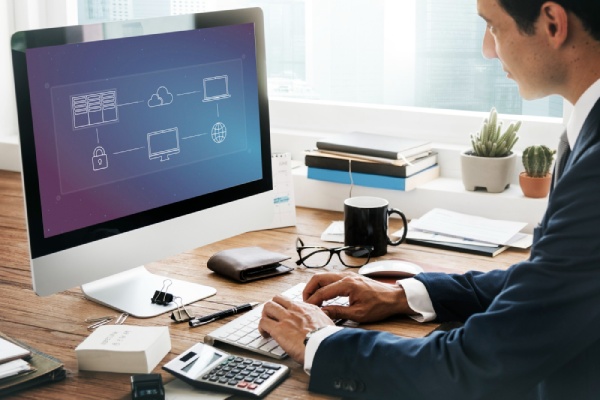 Data Modernization & Integration Services
Data has been recognised as one of the most valuable assets for any business but many struggle to make the most of their data due to outdated systems, siloed data, and inefficient processes. Abjayon's Data Modernization & Integration services help businesses unlock the full potential of their data and achieve greater Revenue on Innovation through cloud-first, AI-driven data ecosystems. Our data services include data architecture, governance, integration, analytics, security, migration, data warehouse & BI modernization and data platform & tools upgrade. Abjayon employs service-oriented architecture (SOA) principles to ensure that data is seamlessly and securely integrated into a centralized data platform so businesses can obtain actionable insights that drive customer engagement, employee productivity, and business resiliency.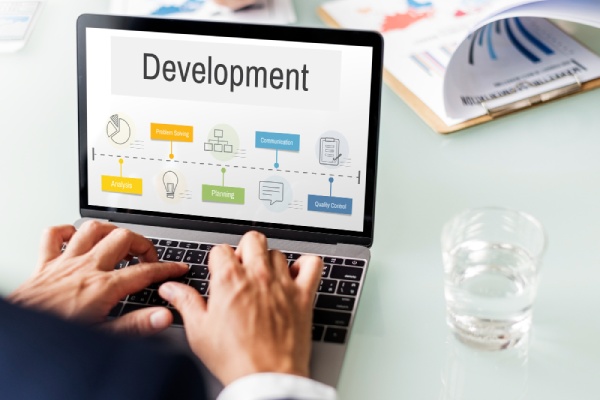 Custom Software Development
Abjayon has helped leading enterprise clients resolve complex IT challenges and deliver cost effective bespoke software solutions with advanced functionalities. This is because Abjayon understands that 'one-size-fits-all' software doesn't work for everyone. Our Custom Software Services are designed to help businesses overcome their technology challenges by selecting the right technology stack and building robust custom enterprise software to support business infrastructures of different levels. We specialize in building scalable software for businesses and our full cycle software development programme covers a wide gamut such as re-engineering solutions, CRM development services, software integration services, API development and integration, modernizing legacy systems and automating business processes. With Abjayon's dedicated development team you can be confident that your software will look good, run smoothly and be compliant with critical regulations.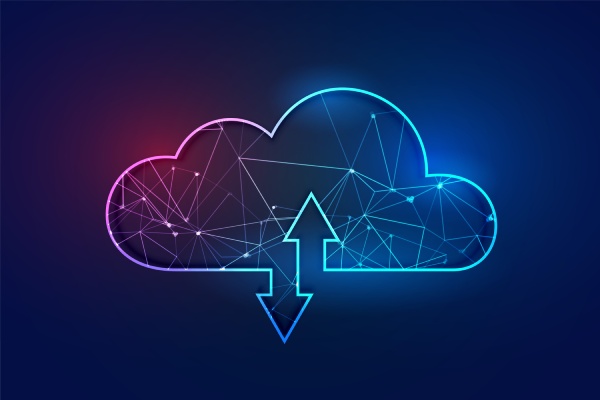 Abjayon recognises that cloud is the future of computing and technology infrastructure and offers premier services across cloud platforms such as cloud consulting, cloud migration, cloud modernization, data insights, cloud operation, cloud security and managed cloud services. We help connect business goals to enabling technologies and guide companies through robust cloud infrastructures. Our Cloud Services help businesses upgrade outdated infrastructures by embracing cloud-native compute, storage, and network options, and utilize the latest cloud topologies and infrastructure-as-code paradigms. Additionally, Our Cloud Security Services enables security for both data at rest and data in transit by utilizing diverse cloud-native security tools to establish a comprehensive framework that enforces compliance in cloud security practices and methodologies. Get in touch to make your business disruption proof and enable transformation
Schedule a free discovery call today
Client satisfaction is our North Star Metric.
You obtain the insights you need with Impresa CX to create meaningful human experiences and gain lifelong customers.
Impresa CX brings following benefits to our esteemed clients
Rise in Customer Satisfaction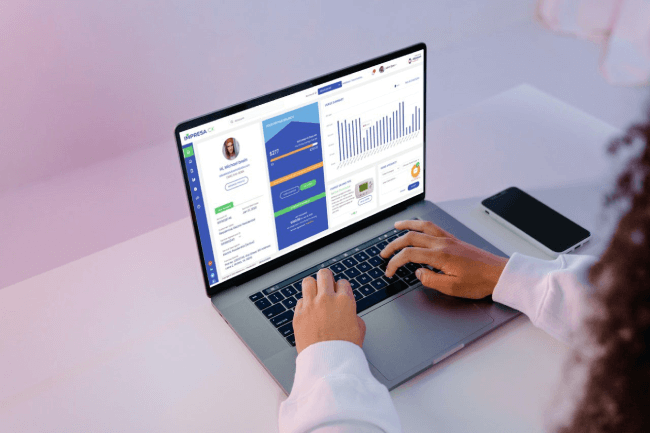 Over a three-year period, the benefits were:
In savings as a result of reduced contact center usage
in cost savings due to efficient usage of contact channels
Key Technologies
Frameworks
Databases
Front-end
Mobile
Infrastructure