Over 27 million Smart Meters in AMI implementations for electric and water utilities

Managed smart meters by rolling out 14 Head-end systems integrations of different standards

20+ Utilities served around the world

Offices in the US, India, Philippines, Canada, Dubai and Riyadh assisting Utilities globally

Founded by former Oracle Utilities leadership, Abjayon is an Oracle Partner and has the unique capability to provide end-to-end solutions and services covering Customer, Meter, Asset and Grid management areas.
Global Reach - Local Response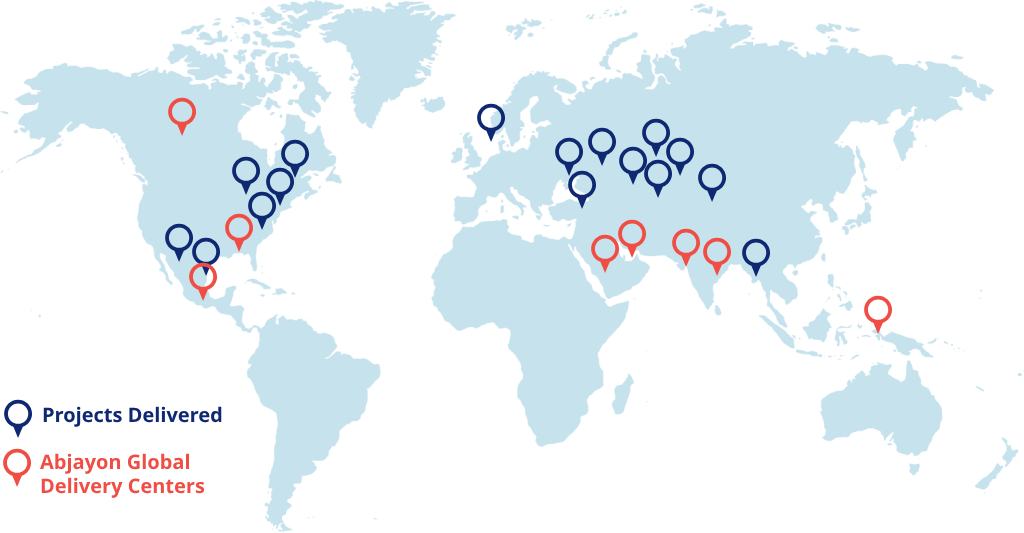 Our global offices are in the US, India, Philippines, Canada, Dubai and Riyadh. We regularly work with enterprise clients across North America, Asia, Europe and the Middle East to make a difference. Our international geographic footprint nourishes us with a strong understanding of technology trends and needs evolving worldwide.
Interested in digitization, sustainability and business transformations? Connect with Abjayon to understand how we can innovate and integrate digital technologies into your business models.